Refer a Friend and be rewarded
Get 5% for every referral to a friend/collegue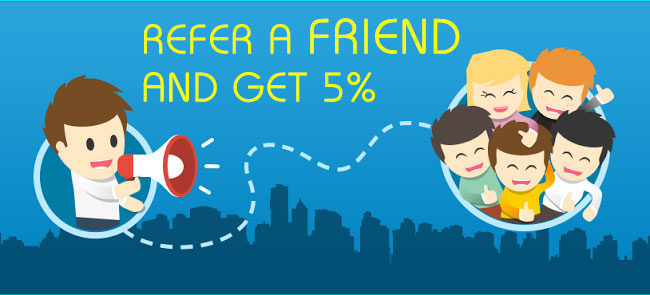 We're confident you share our passion for outstanding service and for this very reason we've introduced the "Refer a Friend Program" – an exclusive reward program for you as a valued client.
The 'Refer a Friend Program' is our way of rewarding you for recommending inTelix Solutions to your family, friends and colleagues. Whenever you refer a friend to inTelix Solutions for either website design & eCommerce design services, you will be rewarded a bonus of 5% upon successful settlement of the referred business.
If you're having a chat with anyone who might be:
Unhappy with their current service provider
Looking to design their first blog
Considering developing a new website for their business
Wanting an increase in sales with their existing website
Or even need their existing website reviewed
Then you should refer them to inTelix Solutions for a consultation at no charge. We would be happy to visit or talk to them in any way possible and assist them on their queries or issues.
The more you refer the more you will be rewarded. There is NO LIMIT on how many people you refer.
So to be part of this great reward program, start referring your friends today by filling the above form!
Refer to our Terms and conditions page for more details
Refer a Friend & Get Awarded

Not sure which solution fits you business needs?
Let's figure out something great together.